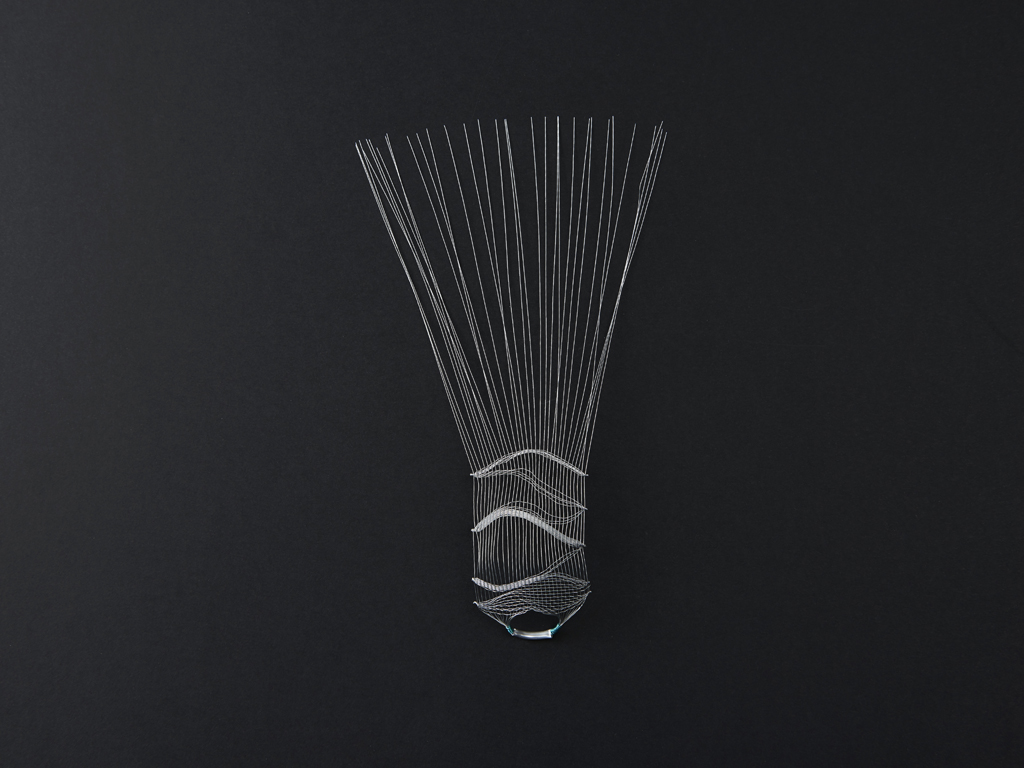 Hiti, jewel
Hiti is a jewel created in 2013, which was displayed at the "Vander A" Gallery during a contemporary jewellery exhibition from May to April 2013.
This creation, fed by my textile work on QI, is a ring designed to be worn on the major finger.The weaving of the textile is stretched and tightened by a pinching at both extremes of the metallic tube, which constitutes the ring.
The metallic tube, used as a ring, maintains the wires by pinching them together.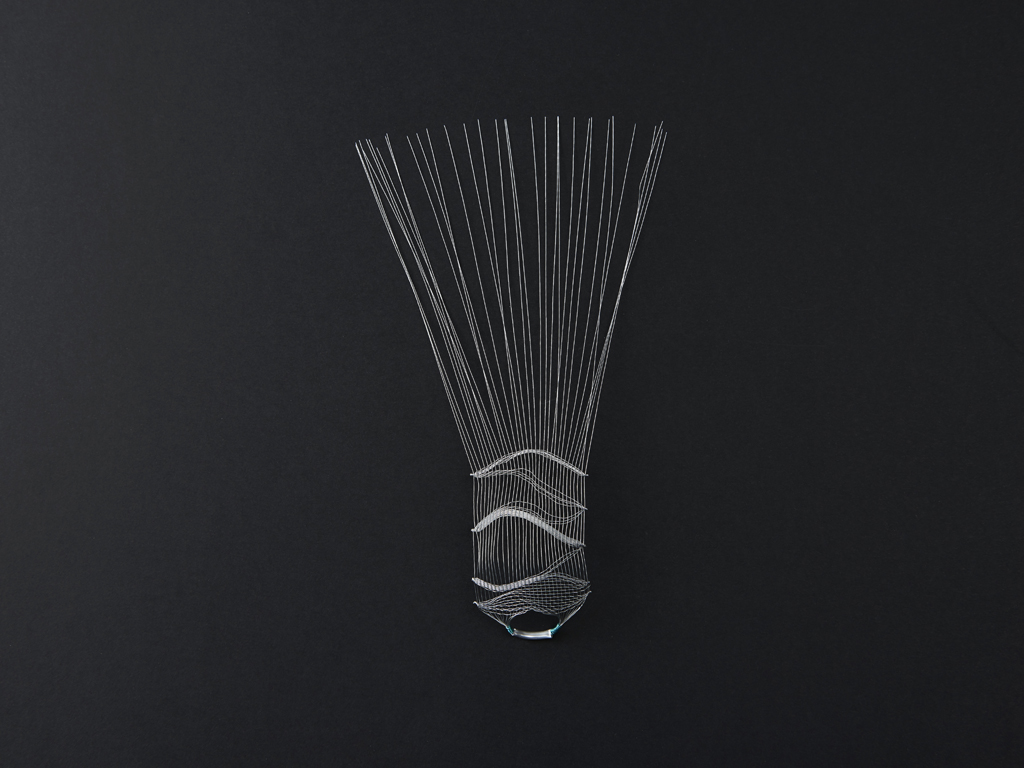 The projections of the wires that emerge from the ring interact with the light, shining bright of an extravagant splendour, as a peacock spreading its tail.